The Polywood Shutter Company Factory
Polywood Shutter Company is proud to offer quality interior shutters that are completely made in the U.S.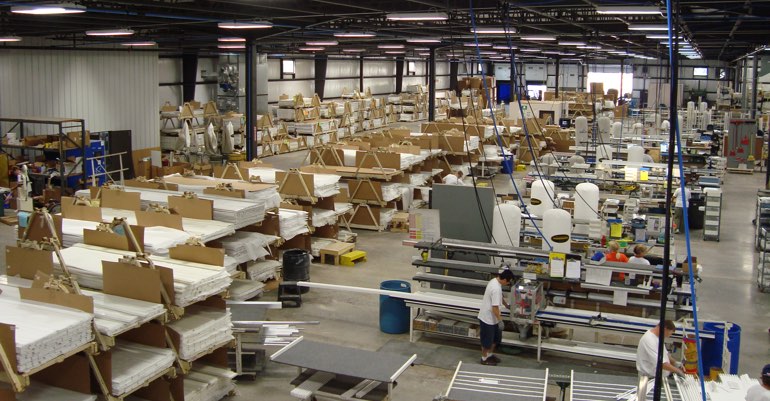 The main manufacturing facility for The Polywood Shutter Company is in Wausau, Wisconsin. Every step it takes to build each shutter takes place right here in the US, from sourcing the materials, to building and finishing the shutter panels.
The plant has state-of-the-art equipment tailor-made for PSC that lets them create 100% custom shutters. Each shutter panel is made to fit an individual window's unique measurements. For specialty windows, shutters are hand-crafted to fit exact dimensions for a snug fit. The facilities have also minimized waste and improved efficiency through more environmentally-friendly equipment and systems.
These Polywood Shutter Company interior shutters are 100% American-made: Polywood® shutters, Studio shutters, and reclaimed wood shutters.