Shutter Options And Parts
There are a lot of options when it comes to plantation shutters. There are different frame styles, tilt rod placements, and louver sizes that make up every shutter panel. Each window and decor is different, and interior shutters from the Plantation Shutter Company can be customized to fit the homeowner's needs.
Colors
Both Polywood faux wood shutters and Ovation real wood shutters are available in various paints and stains.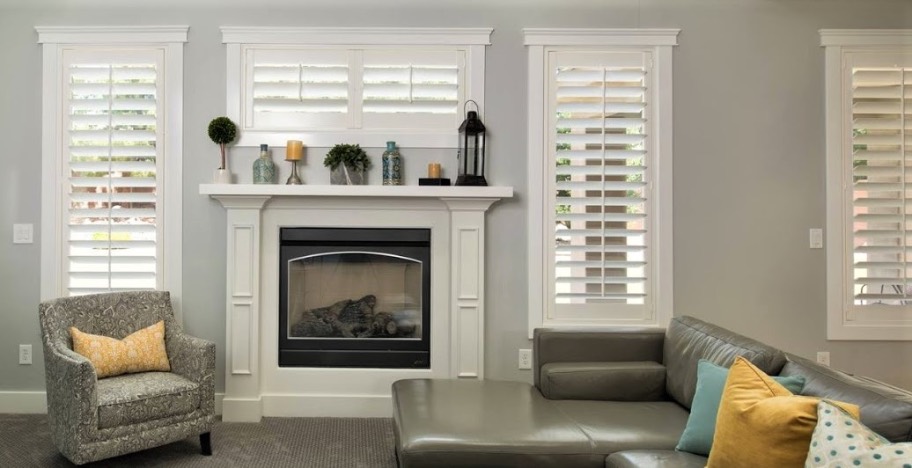 Louver Sizes
Plantation shutter louvers are available in three sizes: 2.5", 3.5", and 4.5". While louver size depends on the homeowner's preference, larger louvers make larger gaps when open, and can let in more natural light.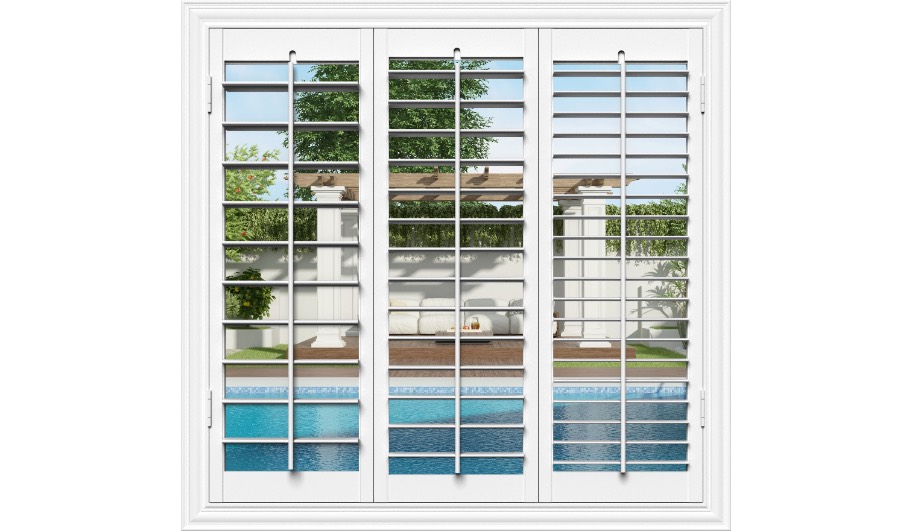 Frame Styles
Because each shutter uses either a hang strip or a frame, all plantation shutters can be attached to a window. The shutters panels will be custom mounted, even if a frame isn't needed. Below is what frames are available. Please note: the Craftsman frame is only available for Polywood® shutters. Contact your retailer for more details.
Tilt Rods
The traditional front mount tilt rod is the most popular style on an interior shutter. This style of tilt rod attaches to the louver on the front side and is the one most often associated with plantation shutters. To open and close the shutter louvers to control the amount of natural light coming in, simply grip the tilt bar and slide it up and down.
A shutter can also use a rear-mounted tilt rod, which has the feel of a hidden tilt rod without the expense of an internally mounted gear mechanism. There's a thin metal strip on the back corner of each louver that orchestrates the movement of all the louvers together.
Door Handle Cutout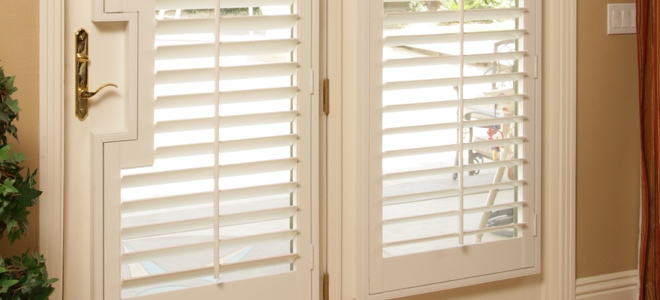 Plantation shutters work well on doors. But what if the door has a handle that covers the glass? In this case, the shutters are crafted around the door handle. This way, the shutters look beautiful and are functional, and the door handle stays unhindered by the window treatment.
These contemporary shutters allow a door to be covered while maintaining the unifying look of shutters throughout your room. Some cutouts can be rounded or square depending on the preference. Check with your dealer for more information on how the Polywood Shutter Company custom designs their plantation shutters for specialty windows and doors.