Studio Shutters: Basic Faux-wood Shutters
Studio™ Shutters are classically styled plantation shutters that work well for most homes, apartments, or commercial spaces.

They're made with durable materials, solid parts, and a smooth, white paint covering. Even though these Studio Shutters are made from the same faux wood as Polywood® shutters, they have more standard features and stand in as a more budget-level plantation shutter.
The Benefits Of Studio Shutters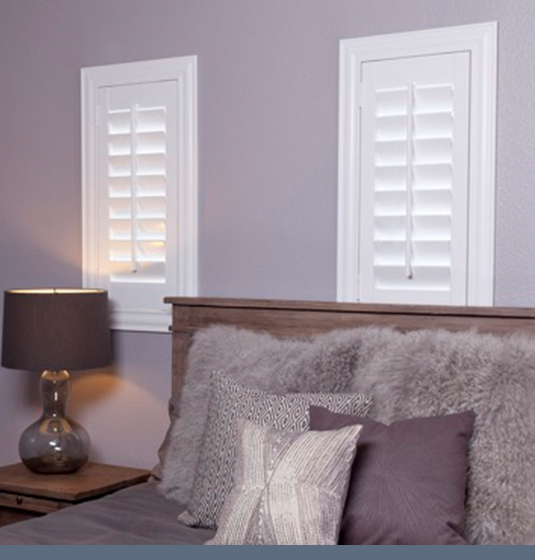 Studio shutters have a more budget-friendly price point, but they don't skimp on their longevity and durability. With solid construction and detailed workmanship, Studio shutters are guaranteed to resist splits, chips, and warping. They are completely resistant to moisture, making them great for bathroom windows, over the kitchen sink, or in humid areas. Studio shutters are also resistant to pests and fire.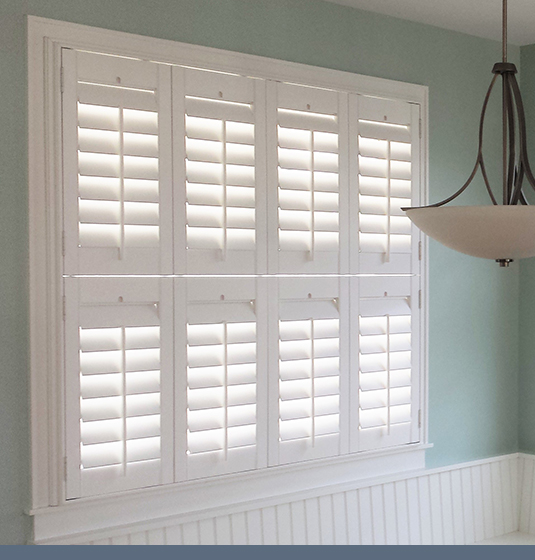 Studio shutters are efficient insulators and can improve the energy efficiency of the window. When the easy-adjusting louvers are shut, they hinder heat loss by trapping air between the treatment and the window. The louvers can also adjust to direct natural light and eliminate sun glare.
Options for Studio Shutters
Colors
Frame Styles
Louver Sizes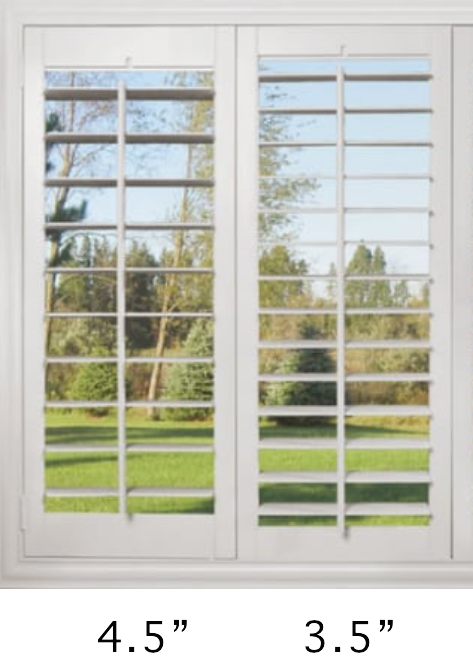 Studio Shutters Warranty
Studio shutters have been tested repeatedly. And every time, they've successfully kept their structure and integrity. We are sure these window treatments will brave any humidity and heat conditions that come their way. And, we would like you to be certain of the same. Contact your retailer to learn more about the Studio shutter warranty.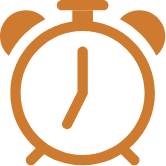 Lifetime Warranty
Studio Shutters Inspiration