Cover A Circle Windows with Circular Shutters
Circle-shaped and oval-shaped windows can be challenging to use traditional window treatments on. That's where the circle-shaped shutter can be of use. The Polywood Shutter Company custom builds every Polywood® shutter to mirror the circular window's unique shape.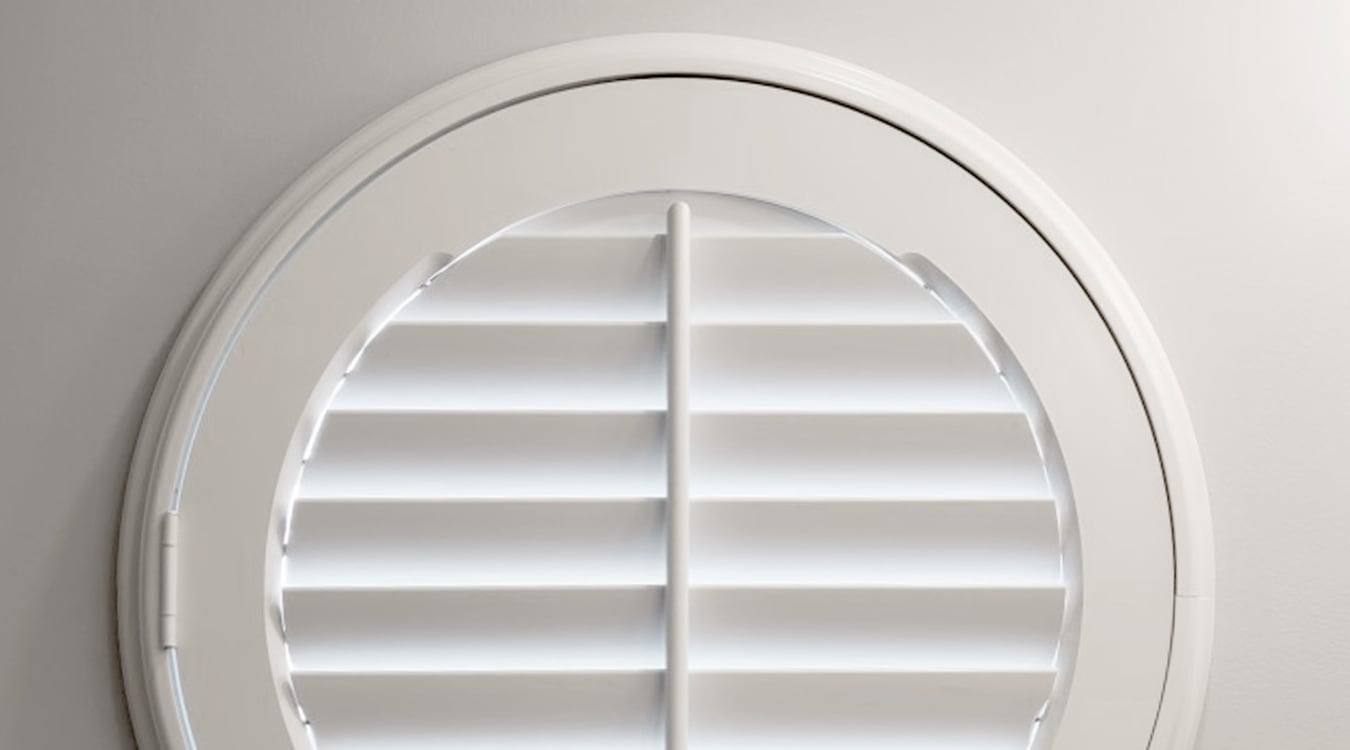 Shutters are crafted using the circumference of the circular window – considering the size of the preferred frame styles as well. Louvers may have a curved look, but they will still tilt the same way as a traditional louver. The unique paint colors and stains are then added, resulting in creating an exquisite finish that will never chip or fade. Every circular shutter gives the ability to control privacy and light, while still maintaining the circle window's shape.
Superb Energy Efficiency
The custom circular shutters will not only look good, but they will also bring control over temperature. Polywood plantation shutters insulate up to 1600% more effectively than an aluminum blind and 70% better than the corresponding traditional wood shutter. The beauty of circle window shutters doesn't have to come at the cost of usability or energy efficiency.
Circular configurations are only available in Polywood and Ovation shutters at this time. Talk to your reatiler to get more information about Polywood and Ovation shutters, and how they can enhance a circular window.