Plantation shutters aren't just for windows – they're also a great option for French doors. For patio doors that swing out, cover the glass panes with shutters for controllable lighting or style. Interior shutters on French doors blend eye-catching home fashion with usability.
Shutters Work Well For French Doors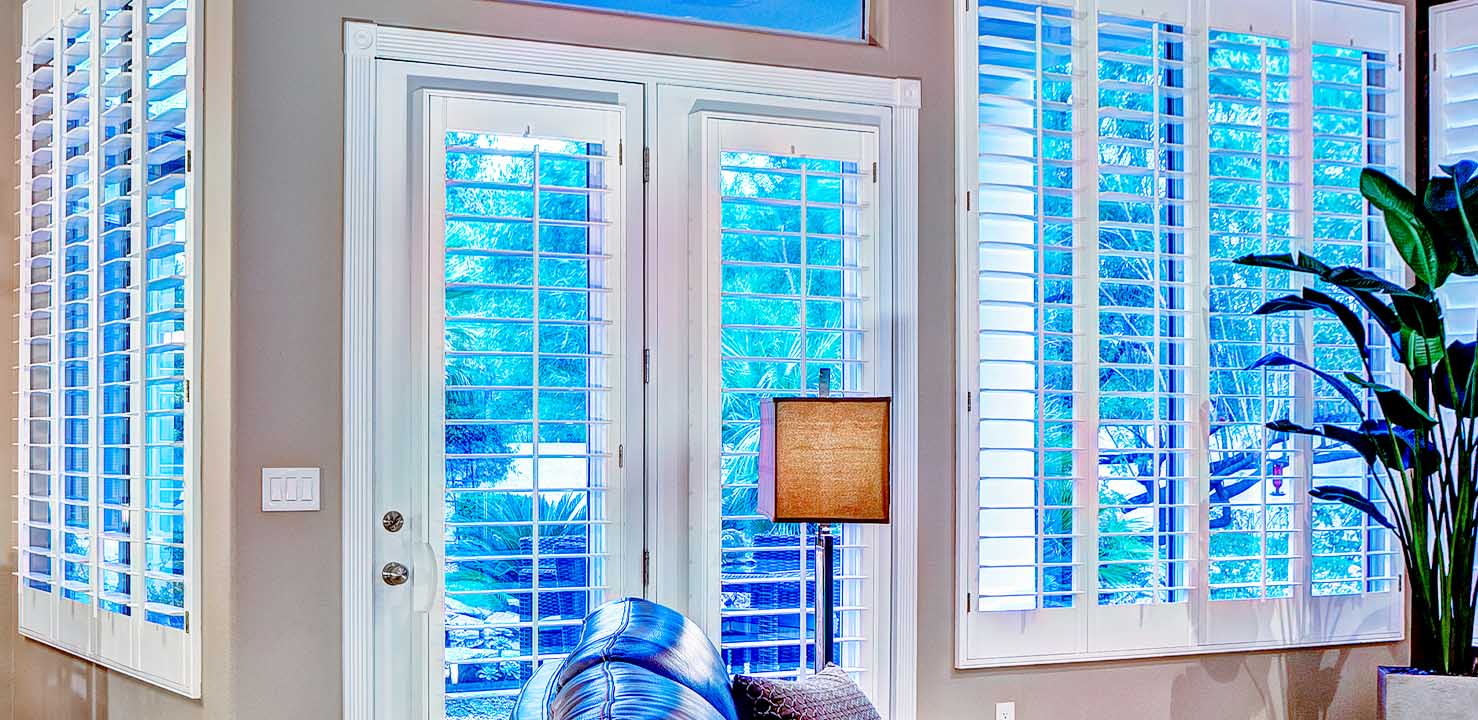 There are a lot of choices for covering French doors. Many homeowners put in blinds, shades, or curtains, but those can come with some notable drawbacks. Nearly any type of blind will swing and rattle against the door anytime it's opened, whereas drapes snag and can have the door shut on them.
Plantation shutters on the other hand work well for French doors and patio doors. Shutters look like part of the door itself because they attach to the frame. They won't rattle from an air conditioner grate to swing when the door is opened and closed. This allows for a more functional and usable window treatment.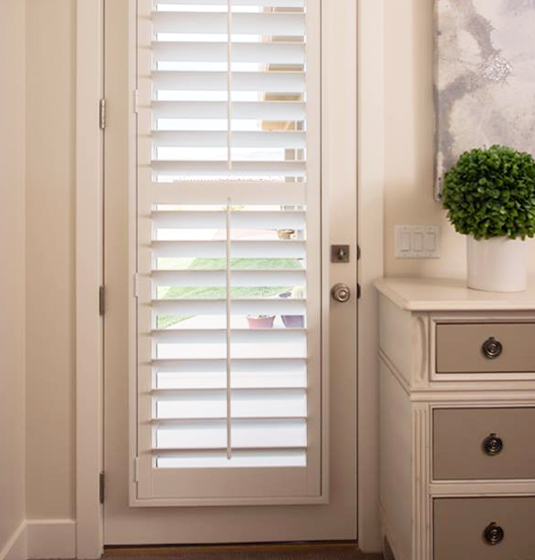 French Door Shutters Help With Privacy
Because of the way shutters attach to the door, they can give privacy without any gaps. Blinds almost always can be seen through at some angle, and curtains let outsiders see silhouettes from inside. The solid louvers fully cover the window, and when closed, can fully block the view from the outside.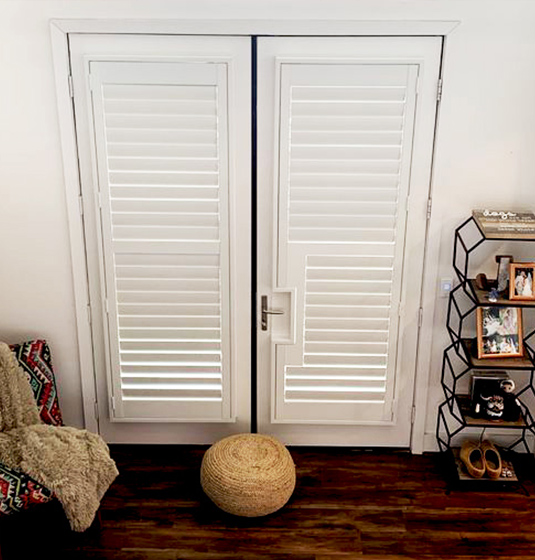 French Door Shutters & Light Control
Shutters give more control over lighting than other window treatments. Tilt the louvers to different angles to direct natural light and reduce sun glare. Going from full light to near blackout is quick and doesn't have the hassle of yanking cords or wands.
Matching Design & Colors With French Door Shutters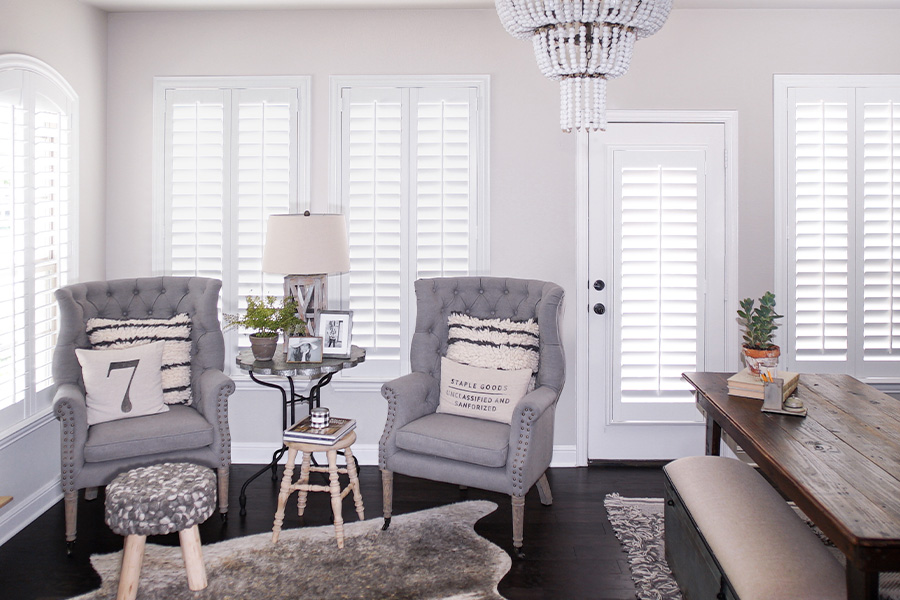 Sometimes the French door is the focus of the space, and other times a homeowner would like to draw attention away from them. Either way, interior shutters can help match the decor and intention. Ovation® shutters come in a variety of stains and colors, there is a shutter that can match the baseboard trim and accentuate a room's style. Or a Polywood® shutter in a bright white can bring attention to the door.
French Door Shutters With Custom Door Handle Cut-Outs
With blinds or drapes, they usually have to swing to the side to access the door handle. But interior shutters can be custom-crafted around the door handle. That way, the door is still usable without touching the window treatment.
To ensure usability and stylish design, doors can have either a square door handle cut-out or a rounded door handle cut-out. Both cut-outs give easy access to the door handle.
Custom-Made to Any French Door
All interior shutters can be built to the exact specifications of a French door. Shades or drapes will require a good amount of space around the door for railings to hang. But regardless of how much space there is around the door, plantation shutters can be installed. No matter what specialty window or unique issue a patio door has, a shutter can be designed to accommodate.
How To Get French Door Shutters
Talk with a retailer to get more information on interior shutters available from the Polywood Shutter Company. They can show you samples and discuss how shutters can be custom-made for a patio or French door.