Enhance the Beauty of an Octagonal Window with Octagon Shutters
Octagon windows are specialty-shaped windows that add to a house's architectural interest. But, these windows can be difficult to cover with most window treatments. Luckily, a custom-made octagonal shutter can do the trick.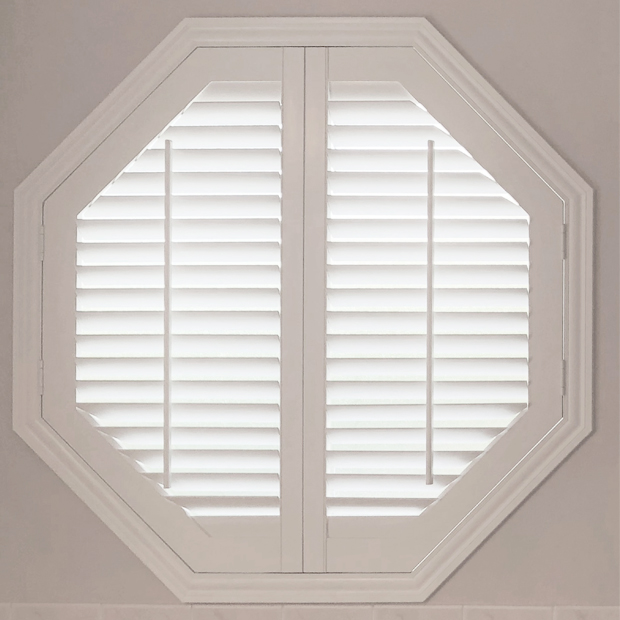 Octagon shutters fit without gapping because the Polywood Shutter Company uses the exact measurements of the specific octagon window. Shutters are hand-crafted to seamlessly fit your window so that every louver opens and closes as it would with a standard shutter. Then the color and finishes are applied.
Properly fitted octagon shutters bring control over light and privacy while keeping the charm of the octagon shape. Open the louvers for maximum sun, then close them for privacy and energy efficiency. They are mounted directly to the window frame and are easy to clean.
Talk to your retailer to get more information about how Polywood and Ovation shutters are custom-made for octagon windows.