Front Door & Sidelight Shutters
The tall, thin windows on the sides of a front door are called sidelights. And while they can let light into the foyer, give an outside view of the front porch, and frame the front door, they can be tricky to cover. Interior shutters work well on sidelight windows as they provide privacy and can direct light without sacrificing style or the view to the outside.
Shutters Make Sense For Front Door Sidelights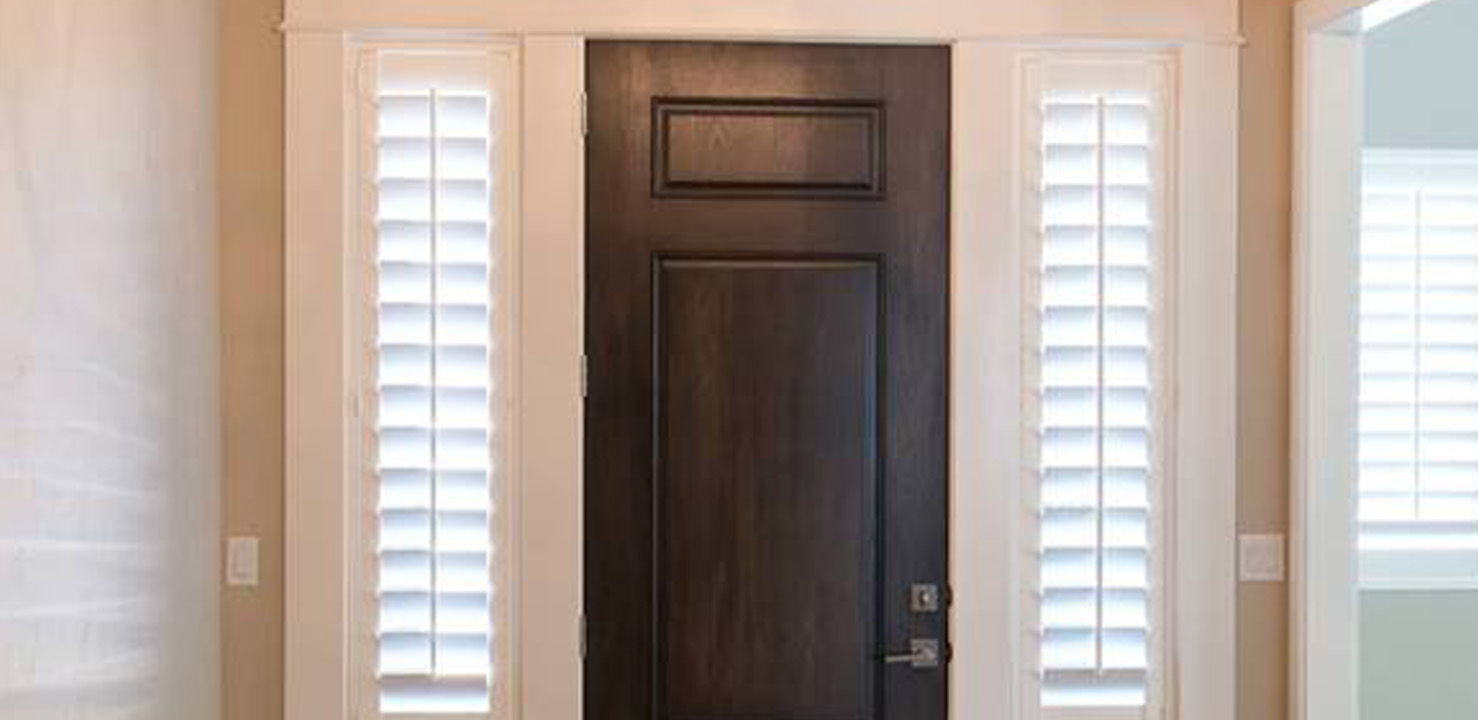 No window covering pairs as well with sidelight windows than plantation shutters. Here are some benefits shutters can bring a sidelight window.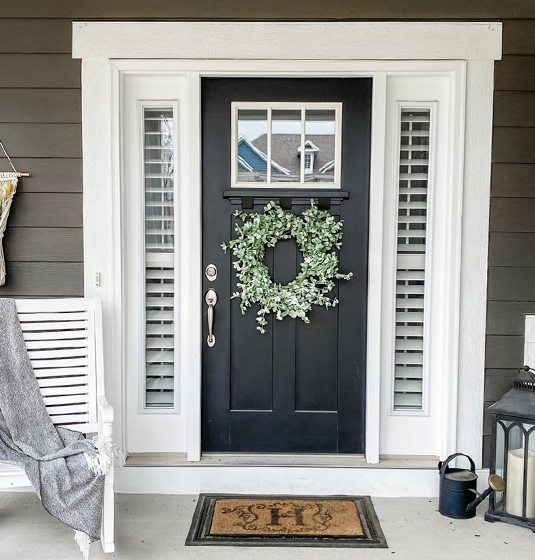 Shutters Offer More Privacy
The problem with blinds or other window treatments is that people may still be able to see inside when they're closed. With shutters, the view is completely blocked from prying eyes. Because the shutters enclose the pane, no one can see through any gap if the louvers are closed.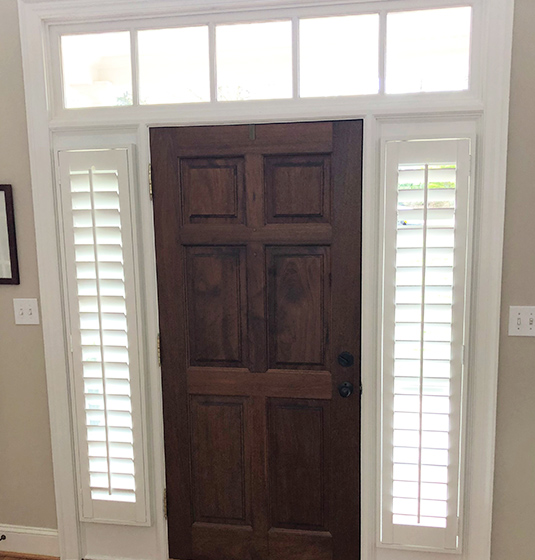 Shutters Provide Energy-Efficiency
Heat loss from windows can be a concern, especially on sidelight windows. Polywood® plantation shutters are the highest rated window treatments for energy efficiency – and are several times more effective than typical wood or vinyl shutters!
Sidelight Shutters Work Well Next To The Front Door
Blinds, shades, and drapes all need a certain amount of room to look nice. When the front door opens, it creates a vacuum that may cause these loose window treatments to rattle, sway, or even get snagged in the door frame. Interior sidelight shutters work well by the front door because they fit snugly over the frame. Kids and pets can still see through to the outside, then close the louvers to increase privacy and block glare.
Common Questions About Sidelight Shutters
Yes. Interior shutters are effective window treatments for window cutouts on the actual door.
Not in all cases. A "hidden tilt rod" is available so the shutters are adjusted by tilting the louvers up and down.
Interior shutters come in a wide array of colors and wood stains to match just about any kind of door and trim.
Get More Information About Sidelight Shutters
To get more information about using shutters for your sidelight windows, talk with a retailer. They can show you samples and walk you through the products available through the Polywood Shutter Company.